Archive for category Books
For at least eighty years, the most consistent urge in Washington has been to accumulate power and sanctimoniously proclaim you are doing so for the good of the nation. Sometimes it's true. More often it's not. But regardless of whether one is using power for good or ill, the potential for corruption is always present, as I painfully learned. – Jack Abramoff
After a wildly successful career as one of the most powerful lobbyists in Washington, Jack Abramoff spent 3 ½ years in federal prison on charges of fraud and corruption. In 2010 he emerged from prison deeply humbled and penitent, was reunited with his family, and wrote a book about his experience called Capitol Punishment.
Prior to reading Abramoff's book, I knew little about lobbyists beyond their generally negative connotation. In one of my favorite movies, The American President, a widowed Democratic President (Michael Douglas) hooks up with a liberal lobbyist (Annette Bening) during an election year, which gives his conservative opponent all the mud he could hope to throw during the campaign. Somehow I got the idea that lobbyists were generally liberal, so I was surprised to discover that plenty of lobbyists are conservative as well. One of them was Jack Abramoff, former national president of the College Republicans and fan of Ronald Reagan, George W. Bush, and the Tea Party.
Strange as it might sound for a convicted felon, Abramoff is an observant Jew and holds to a strict set of values. In prison, he was offended by many inmates' porn collections. At one private White House dinner, he quietly refused to eat because the meal wasn't kosher. He made millions of dollars and donated a huge portion of his income to various charities and individuals in need. However, over the course of his career, he gradually allowed himself to get sucked into the corruption around him, rationalizing questionable or illegal activities as being necessary to win and justified because they helped him donate more money to his charitable causes. It brought to mind the old cliché about boiling frogs. To boil a frog, you don't throw him into boiling water. You put him in cold water and gradually turn up the heat.
For me, the most fascinating part of the book was its window into the lobbying business. Although the potential for corruption is overwhelming, the concept is simple and logical. Organizations hire lobbyists to influence legislators. As Abramoff lays out in Capitol Punishment, let's say your organization (company, union, church, club) is threatened by a bill that's floating around in Congress. If passed, this bill would destroy your organization. As the leader of the group, here are your choices:
Cross your fingers, pray, and hope for the best.
Resign yourself to defeat and shut down.
Set up your own grassroots and/or online campaign against the bill via petitions, Facebook/Twitter, blogging, email, and other means.
Move to Washington and "rush about Capitol Hill full time telling anyone who will listen that this bill is a bad idea".
Hire a lobbyist who knows how Congress works and has the connections you need to stop the bill.
Corruption potential aside, hiring a lobbyist is not that different from hiring a realtor to help you sell your house, a lawyer to represent you in a lawsuit, or an accountant to represent you in an IRS audit. You're hiring an expert in a field to do something you can't do yourself. If you need something done in Washington and have deep pockets, lobbying might be the most effective way to achieve your goal.
Unfortunately, despite all the laws that Congress passes to "fight" corruption and limit the influence of lobbyists, legislation is still a dirty, dirty business. Favors get traded for favors, free meals/trips/tickets get traded for votes, Congressional staffers get jobs with lobbying firms and vice versa, and weird riders get attached to unrelated bills because the right person was on the right committee at the right time and played golf with the right lobbyist who knew just the right thing to say to get Senator Mucketymuck onboard. Just like with term limits or campaign finance reform, how can we expect the members of Congress to pass bills that limit their own power, income, benefits, and influence? And with so many paying clients, why should the lobbyists turn down millions in fees simply because their business has a bad reputation? And why should the clients stop doing what it takes to legally fight for their own interests?
Abramoff did a pretty good job with the book itself. He tells a clear, compelling story full of insight, irony, and detail. He does admit several times that many of his actions were wrong, and I believe he's sincere. As a husband and father, I did feel for the guy as he described spending his last few months with his wife and five children before he left for prison, knowing he would miss most of the next few years of their lives. As some reviewers have noted, the book does have a self-congratulatory tone in some places and a condescending one in others, particularly when he describes his time in prison with other prisoners who clearly "had different work ethics". But overall I greatly enjoyed the book and learned something from it.
If you're looking for a book to restore your faith in the integrity of the government, this isn't the one. But if you want to learn more about how legislation and lobbying really work in Washington and some interesting ideas for reform, or a cautionary tale for how money and power and ambition can corrupt a moral person, Capitol Punishment is worth your time.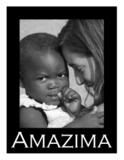 What would cause an eighteen-year-old senior class president and homecoming queen from Nashville, Tennessee, to disobey and disappoint her parents by forgoing college, break her little brother's heart, lose all but a handful of her friends (because they thought she had gone off the deep end), and break up with the love of her life, all so she could move to Uganda, where she knew only one person and didn't even speak the language? – From the inside cover of Kisses from Katie by Katie Davis.
As I discussed on Tuesday in First World Problems, I've been reading one of those books that I had to blog about. Kisses from Katie struck me on multiple levels. It's a blend of essay, journal entry, and biography about a teenaged girl who gave up nearly everything she had – family, boyfriend, money, comfort, friends, college, and more – to care for desperately poor and sick children in Uganda. What started as a short-term mission trip turned into a one-year visit and then a long-term commitment complete with fourteen adopted daughters. No, that's not a typo. Katie, a single mom in a foreign culture, adopted fourteen girls on top of the hundreds of children and some adults whom she helps to feed, educate, clothe, heal, and most importantly love.
Her staggering, heartbreaking love for the people of Uganda and Jesus drips from every page. It gives her the will to say goodbye the comfortable life that she's always known and could expect to enjoy for the rest of her life. It gives her the strength to face unimaginable poverty and suffering without collapsing under its weight. It gives her a seemingly inexhaustable well of compassion and generosity with which to care for children whom no one else can care for.
I could not live her life. I could not do what she does. Although I'm not a terribly mushy person, I'm pretty sure it would tear my heart in two and then run it through the shredder.
"If You Take the Red Pill…"
Katie's story hit me hard for two main reasons. First, when I was about her age, I faced a somewhat similar situation. As a high school senior, I decided to go on a summer mission trip to California with my girlfriend at the time. During the July after graduation, we would be performing a Christian musical at various churches and homeless shelters with a group based out there. My parents did not approve of the idea, but I felt so strongly led to go that I had to choose whom to follow, God or my parents. I chose God, leading to some uncomfortable moments at home for a while until they reluctantly changed their minds. Once I got there, the trip rocked my world. I worked my tail off, poured out everything I had, and ministered to hundreds of people in various ways. I prayed and talked with complete strangers. I helped bring people closer to Jesus and gave them hope. Rarely have I ever felt so alive as I did on that trip.
Just before I came home, the directors told me about an internship position for the following spring, which was supposed to be my second semester at Baylor. Now I had a problem. My passion for Christian theater and ministry burned brightly, and the internship sounded like a fantastic way to use it. But all my life I'd been preparing, and been prepared by my family, to attend college and get my bachelor's straight out of high school. Then the plan was to get a job, get married, have kids, etc. – you know, a "normal" life. I'd been blessed with a significant scholarship package from Baylor. Taking the internship would mean leaving Baylor after one semester, with an uncertain plan to return, and potentially giving up my remaining scholarship money. Did I trust God enough to follow Him back to California in the face of uncertainty, to provide for me what I needed if I stepped out in faith? Or had God already provided a clear path and the means to get there down in Waco?
Katie decided the call of Uganda was too strong, and she put her previous plans on hold to follow God across the Atlantic. In contrast to her, after much soul-searching and more awkward family moments, I ultimately decided to stay at Baylor. I never took the drama internship and never toured with the group again.
During the fall of my sophomore year at Baylor, I found myself in a similar situation. My then-fiancée and I both were feeling called to get married right away and become missionaries in France – again, ditching the college thing temporarily if not permanently, along with much of the nice, logical plan I'd used for my life. And once again, after much soul-searching and more awkward family moments, I decided to stay at Baylor.
In the end, I graduated from Baylor in four years with no debt, got a job, and got married (to a different girl) just like I was supposed to.
Books like Kisses from Katie remind me of those days and make me wonder whether I made the right choices. My decisions to stay in school instead of doing mission work were perfectly logical and pleased nearly everyone around me. My life today is wonderful and includes so much that I could have missed – Jenny, the boys, Southwest, dispatching, IBC, my friends, and much more. But at the time, it felt like I was chickening out because I didn't trust God enough.
As a semi-responsible, married, 30-something father, I choose to believe that both Katie and I ended up where we were supposed to be. Uganda was right for Katie. Baylor and Euless and Jenny and the boys were right for me – God's calling for me, I suppose. I've given up trying to figure out how God's will intertwines with mine. But I have profound respect for Katie's faith, passion, and willingness to sacrifice her cushy life to do what she felt called to do.
"Why Do My Eyes Hurt?" "You've Never Used Them Before"
The other reason Katie's story rocked me was its punch-in-the-gut perspective on the vast differences between my world and hers. She performs quite a feat in the book by vividly painting the horrible realities of Ugandan poverty and contrasting it with Western comfort and complacency without preaching or pointing fingers. The book is a call to action that motivates with passion rather than guilt trips. Even the most disturbing passages of the book made me feel like I was there and willingly helping out beside her.
I covered many aspects of this contrast in Tuesday's post by describing the typical problems that I deal with in middle-class Texas versus Katie's problems in rural Uganda. Fresh perspectives are always helpful, even if sometimes uncomfortable or difficult to wrestle with. As Americans, except perhaps for the poorest among us, we truly are wealthy. Our water doesn't make us sick. We sleep in a bed at night instead of on a dirt or concrete floor. Most of us have some access to healthcare. We can enjoy fresh fruit and vegetables, meat, dairy, and bread when we like. We can drive to work or school or a loved one's home without having to worry about getting shot by rebels or getting stuck in the mud or a massive pothole.
Yet we don't feel wealthy very often, do we? We aren't worried about meeting our basic needs, and neither are the people we interact with, so it seems perfectly normal to have whatever we need and most of what we want. Some might have a bit more or nicer stuff or a bit less or lower-quality stuff than we do, but overall we're doing just fine. We have enough. How blessed we are simply to have enough.
Jenny and I aren't rich (by American standards), but we have enough for Jenny to stay home and for us to have a bit of spending money. We give to the church and other organizations. We invest in our 401(k) and our kids' college funds. When we get sick, we go to the doctor and don't stress about how to pay for it. We pay for one gym membership for Jenny and the occasional sporting event or concert but not cable or a fancy car. When I look at our budget, I don't see much obvious fat to cut.
My regular readers know that I struggle repeatedly with the question of what to do with our money. I want to live simpler, to live on less, so we can give more. It still amazes and humbles me to think that for the price of a combo meal at Wendy's, I could feed a 10-pound three-year-old in Uganda for a few days. Or that for the price of one football ticket, I could send a child to school for months who wouldn't get to go otherwise. Yet at the same time, I believe God wants us to enjoy the gifts He gives us. I don't recall David or Solomon feeling guilty about their vast riches. But surely there must be a limit, right? Do we need million-dollar homes and private jets? OK, perhaps that's too easy. What about $200 purses and big-screen HDTVs? What about the roof and built-in grill that I want to add to my porch once I get my retro check at work? What about organic food, Netflix, and preschool for my kids? Heck, what about dining out, shopping anywhere but Goodwill, and using the air conditioner and heater?
I have no answer. I don't know where the line is. Maybe there is no right answer. We're just trying to strike the right balance between caring for our children, planning for the future, giving to others, and having a little fun. But I do keep thinking about the kids that Katie helps on the other side of the world. Later on, once we're better able financially, I do hope to share more with kids like them. In the meantime, these questions will continue to boil in my soul.
Katie has a similar struggle. No matter how much she gives of her time, limited personal and ministry resources, and love, there's always another child or adult who needs help. The needs around her are much, much greater than her resources. That's why she kept adopting little girls until she had fourteen daughters. That's why she went over to teach kindergarten to a few dozen kids but wound up feeding several hundred children every week and arranging for school fees and healthcare for a few hundred.
Finally, even Superwoman had to draw the line in some cases. Her standard is just a lot more generous than mine. She is a beautiful human being, full of love and faith like I've rarely seen anywhere. Read her book. Support her ministry. Change someone's life, maybe even your own.
You can also follow her blog at http://kissesfromkatie.blogspot.com.